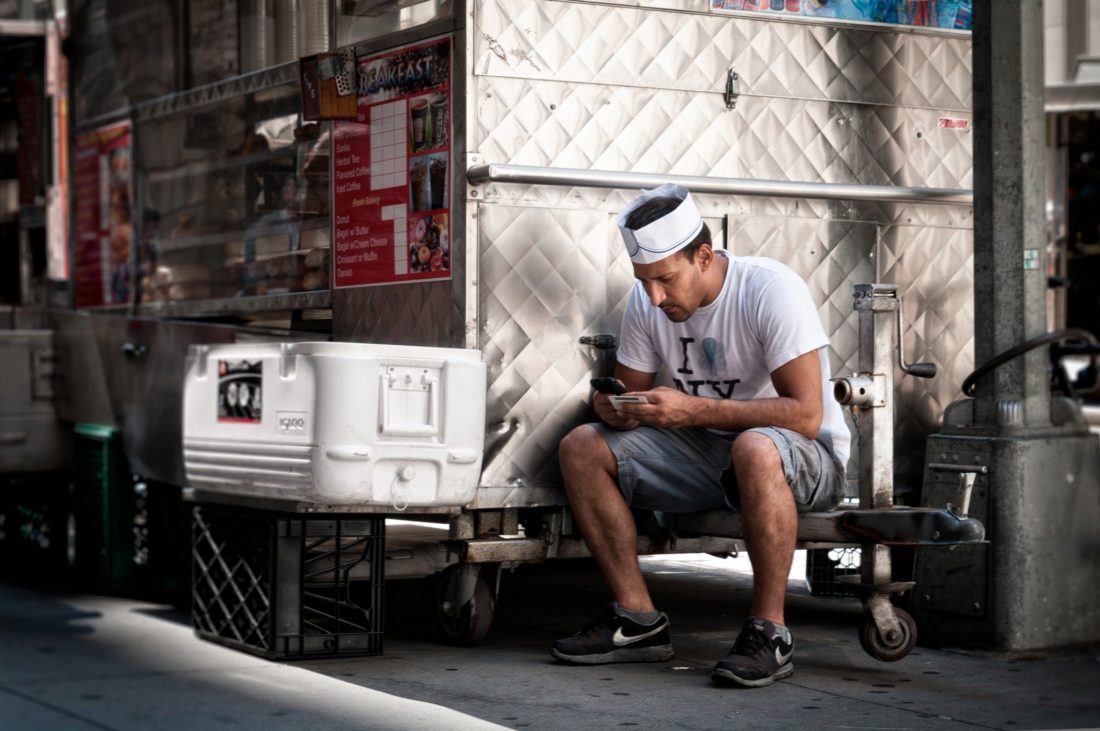 Quit Cold Calling Me!
It never fails, a new job post hits my career page and within 2 hours I receive the following phone messages and emails;
"This is John Smith with XYZ Staffing, I was hoping to connect and see if my firm could assist with any of your openings. We specialize in EXACTLY WHAT I JUST POSTED"
"This is …. with XYZ Staffing, we specialize in MY EXACT POSTING, I will be in your area next Tuesday at 10 and will stop by….."
For the record, I have been on all sides of the desk.  I respect all sides of recruiting; agency, corporate, contract….  I have and will utilize services when the need requires,  (NOTE:  that need has not been required as my 2 person team has filled 115 openings this year with no fee; DISCLOSURE:  we have used an agency to fill 3-4 openings outside of the US in a country where I don't speak the language!) but I will never use services when approached in the examples above!
If you are selling recruiting services with an agency, here are a few suggestions and lessons learned to set yourself apart (hey, I have been guilty of some of these at one time)
Change the script:
If you are going to cold call (hey, I get it, I've done it…), then at least get me in the first 5 seconds….example:
"Hey, don't hang up!!  I don't suck and will not waste your time (now I am listening).  Your team has some cool stuff going on and I would love to get to know your company and you better….even if we don't get the chance to make money with you, can we chat?"  That would get my attention and may get you a response.
Build the Relationship BEFORE the sell:
I recently met with a firm that I will use when I have an opening….we met through a mutual membership from a local organization and they NEVER sold me.  I trusted them because of the organization and our connections via mutual contacts.  When asked to lunch they said "Hey, we realize you don't have any need to go outside, we just want to be there if you do"….I like the "if", it was not presumptuous!
Value my time:
Nothing says DOUCHE, like telling me you will be stopping by on such and such date!!  Sales folks, when you do this, how many times have you gotten the response "Yes, please stop by, I have nothing going on and no reason to meet, but since you are coming anyway.…."
Never, Ever LIE
I recently received an email with the old "hey we met last year blah, blah, blah"…..Not only did I receive the email, but my employee, who sits across from me, on the same day, at the same time, received the same email saying "Hey Alex (they did change the greeting to her name), you assisted me last year in a few searches….let's reconnect…and by the way I have 4 people who would be perfect for you…Can we chat?….Can I send you a LinkedIn connection?" 
By the way, if I did assist you in networking, and in this case I did not, we would be connected on LinkedIn!
Create a recruiting brand that stands out (see my examples below):
I should know your company and what they stand for….if I run in social media circles and recruit creative talent, I should see and hear your company name.  Your company's brand should be in line with my needs.  If you are selling services, sell to the right audience, with the right message!
Examples of great recruiting brands, that I admire:
Firebrand
Moxy
Betts Recruiting
NOTE:  I am not currently using these firms services, however I do LOVE and respect their brands!!
So why this post?  Why this rant?  because I love the recruiting business….agency, corporate, contract it does not make a difference to me.  There is a best way and a crappy way.  Recently I received 4 messages from 4 different recruiters from the same firm!  Then they called my boss in an attempted work around….Guess what?  That sucks!
Of all the above, the greatest advice is "build the relationship!"  I buy from people I respect, trust and know!  These relationships take time to build….once built, they are hard to break (although lying would be a way to break this).  So, PLEASE, for the sanctity of our industry; put down the yellow pages, quit drinking on the job and kick recruiting butt the RIGHT way!